Ottawa, March 17, 2017 - This year, Languages Canada says goodbye to two longstanding board members as they complete several successive terms on the Languages Canada Board of Directors and Executive Committee. Through their varied roles, they have contributed immensely to the success of our association, helping to advance public and private sector interests and bring more visibility to the Canadian English and French language education sector.
2017 marked the end of terms for: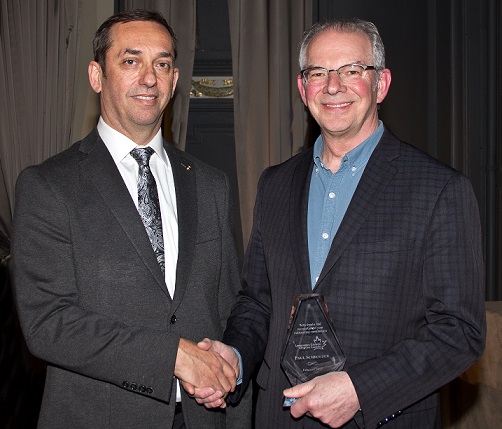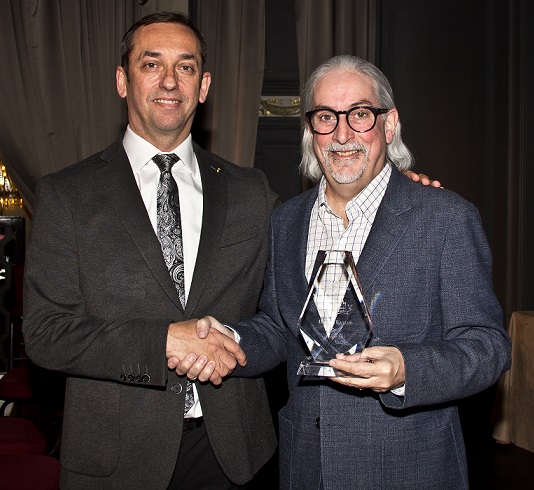 LC Executive Director, Gonzalo Peralta, with Paul Schroeder (left) and Daniel Lavoie (right)
Paul Schroeder (ILSC Education Group) - Treasurer from 2008 to 2017

Paul Schroeder was a key member of the Steering Committee that coordinated the creation of Languages Canada between 2007 and 2008. As a Chartered Accountant, Paul shared his vast financial and business expertise through the formation and first nine years of the association. Paul is currently President and CEO of ILSC Education Group which owns and operates language schools and career colleges in Canada, USA, Australia and India. Paul is also co-owner of Canadian International Student Services.
Daniel Lavoie (Université du Québec à Trois-Rivières) - Vice- President from 2011 to 2017
Daniel Lavoie is the Director of l'École international de Français (ÉIF) at the Université de Québec à Trois-Rivières (UQTR). He was on the Steering Committee which created Languages Canada in 2007 and 2008. Daniel has been on the Languages Canada Executive Committee from 2008 until 2017 (first as Secretary, then as Vice- President). Most of his career has been devoted exclusively to the development of French language education in Canada. Upon joining UQTR, Daniel was first responsible for the administration and coordination of the cultural and pedagogical department, as well as the promotion of French language and student recruitment abroad.
2017 also marks the end of an era.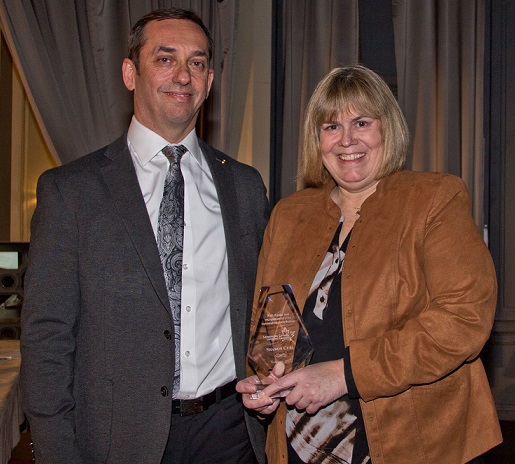 Sharon Curl (Eurocentres) - President from 2012 to 2017
Sharon Curl was elected President of Languages Canada in February 2012 and has recently completed her 5th term as President. Sharon is the longest standing president of the association and will continue to serve on the Board and Executive Committee as Immediate Past President for the coming year.
Sharon was the first president of CAPLS (Canadian Association of Private Language Schools) in 1997 and then the "Trail Boss" for the Steering Committee that founded Languages Canada between 2007 and 2008. Sharon is currently Managing Director at Oxford International North America, which operates Eurocentres schools in Vancouver, Toronto and San Diego and has been very active in the Canadian English as a Second Language industry for the better part of 30 years. In addition to being the first president of CAPLS, she has been active on numerous industry working groups over the years and represented the sector at the early meetings with various government departments.
To Sharon, Paul and Daniel: Languages Canada would like to thank you wholeheartedly for your passion, dedication and service to the association. Thank you for your extraordinary work and leadership skills. You have done an outstanding job shaping this association and the sector to what it is today.